Building
Centers
of
Excellence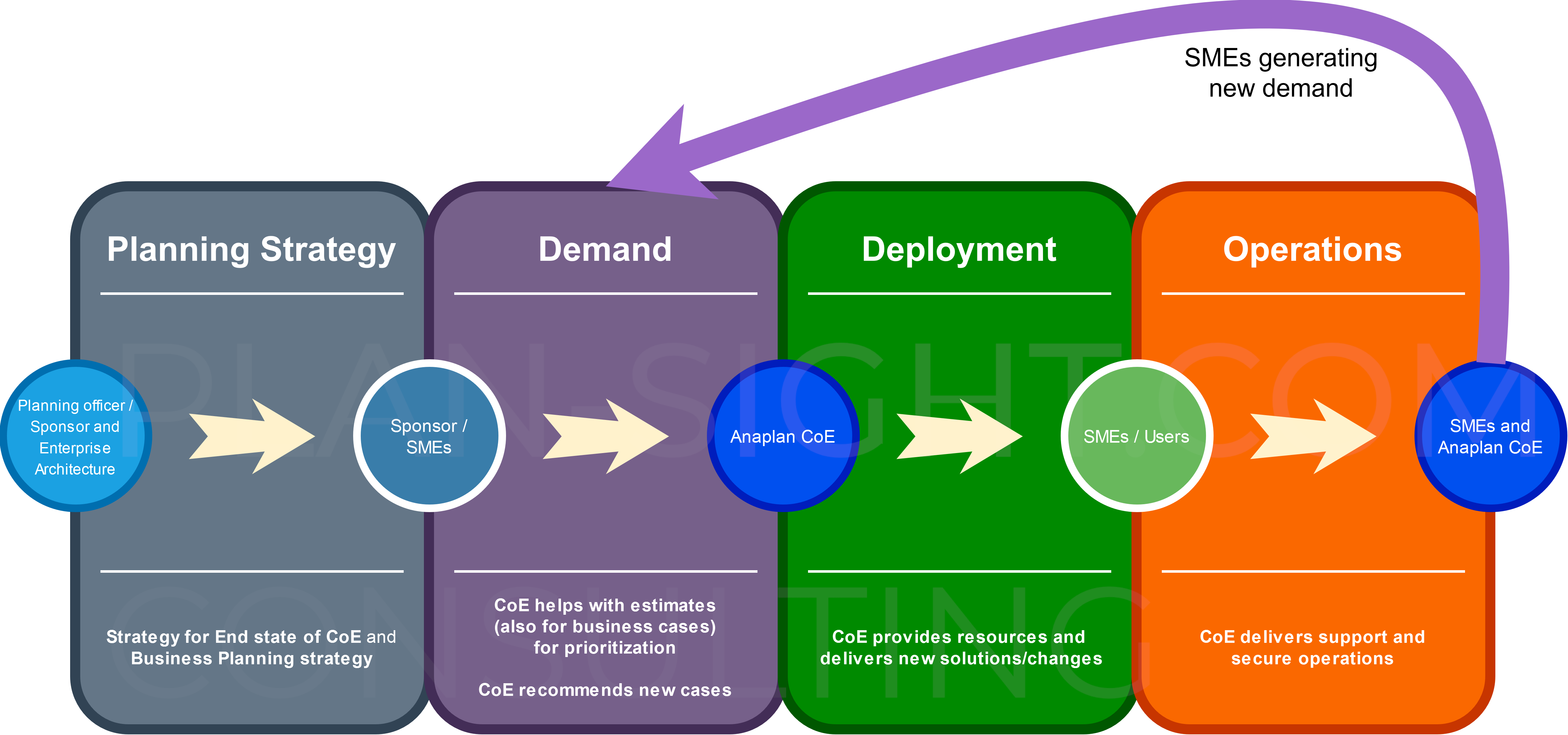 What does Center of Excellence (CoE) mean?
It is a culture of digital transformation.
It is a team that delivers for Business.
CoE
means
Processes
Great news is that the planning technology you have chosen is incredibly flexible and fast time to market. However, at high deployment speed, you can get quite a mess in no time.
We offer the construction of processes that will match the agility of technology with business demand for planning in a governed and manageable manner. We carry the agenda of smooth applications operations after projects are closed.
CoE
means
People
Currently modelers are in scarce demand across the globe. This makes it tough to be self-sufficient and cost effective which is the ideal state. To help you get there we offer talent development and evaluation for beginners and experienced teams.
Whether your target is bringing support or development teams in house to ensure knowledge retention and cost efficiency, we offer a helping hand in making it happen.
CoE
means
Technology
You need to be certain you are getting the highest return on your investment in technology. Via model and design reviews (together with your team) we help you keep your cloud utilization optimal.
Our team trainings ensure people keep the knowledge on the edge of recent platform changes and you do not miss new features.
The
road
to
Center
of
Excellence
People, processes, and technology are the 3 key perspectives of the road to CoE, from strategy to operations.
We are ready to help with all of them however big or small your appetite is, whether it's only one area or full on CoE!